Allegro brillante / Peter Tchaikovsky
Divertimento No. 15 / W.A. Mozart
Serenade / Peter Tchaikovsky
Symphony in C / Georges Bizet
Giselle / Adolphe Adam
Giselle
2trazoM / W. A. Mozart
Autumn Sketches / Sergei Prokofiev, Charles Ives
World premiere 1994
Bolero / Maurice Ravel
World premiere 1995
Compass / Luciano Berio
World premiere of music and choregraphy 1995, stage: Renzo Piano
Lej dals chöds / Alban Berg
Die Moldau / Bedřich Smetana
World premiere 1996
The Nutcracker / Peter Tchaikovsky
Stage: Mario Botta, Clara
Thé dansant /J.S. Bach
World premiere 1994
Kazimir's Colours / Dmitry Shostakovich
Orma / Bruno Moretti
Skating Rink / Arthur Honegger
World premiere of the reconstructed version by Millicent Hodson and Kenneth Archer 1996
Alte Kinder / various
Juliet and Romeo / Sergei Prokofiev
World premiere series 2013, Juliet
Sleeping Beauty / Peter Tchaikovsky
Aurora
The Firebird / Igor Stravinsky
Reconstructed by Nicholas Beriozoff 1995, Firebird
Artifact / various
In the Middle… Somewhat Elevated / Thom Willems
La Sylphide / Herman Lövenskiold
Sylphide
Bella figura / various
Dreamtime / Tōru Takemitsu
Gods and Dogs / Dirk Haubrich
Petite Mort / W.A. Mozart
Wings of Wax / various
Speak for yourself / J.S. Bach, Steve Reich
Black Cake / various
Concertante / Frank Martin
Frank Bridge Variations / Benjamin Britten
Grosse Fuge / Ludwig van Beethoven
Metaforen / Daniel Lesur
Sarcasms / Sergei Prokofiev
Visions fugitives / Sergei Prokofiev
Le sacre du printemps / Igor Stravinsky
Reconstructed by Millicent Hodson and Kenneth Archer
Swan Lake / Peter Tchaikovsky
World premiere of the reconstructed original version 2016, Pas de trois/Hungarian Dance
Forellenquintett / The Libertines, Franz Schubert
Allem nah, allem fern / Gustav Mahler
World premiere 2005
Approaching Clouds / Alfred Schnittke
World premiere 2000
Bluelight / Arvo Pärt
Brahms ein Ballett / Johannes Brahms
World Premiere 1997
Cinderella / Heinz Spoerli / Sergei Prokofiev
World premiere, Fairy
Dead End / Igor Stravinsky
Don Quixote / Ludwig Minkus
Premiere of the Zurich Version 2006
…der Sonne Leuchten ist ihr Kleid / various
World premiere 2002
Daphnis et Chloé / Maurice Ravel
World premiere 2004, Chloé
Les débauches du rêve / Alexander Scriabin
World premiere 2005
…eine lichte, helle, schöne Ferne / W. A. Mozart
World premiere 1999
La fille mal gardée / Ludwig Minkus
Lise
Folk Songs / Luciano Berio
World premiere 2000
Giselle / Adolphe Adam
Giselle
Goldberg-Variations / J.S. Bach
In den Winden im Nichts / J.S. Bach
World premiere 2003
moZART / W.A. Mozart, Kaija Saariaho
World premiere 2006
Nocturnes / Frédéric Chopin
World Premiere 1997
The Nutcracker / Peter Tchaikovsky
Marie
Peer Gynt / various
World premiere 2007, Solveig with Semyon Chudin as Peer Gynt
Romeo and Juliet / Sergei Prokofiev
World premiere 1998, Juliet with Federico Bonelli as Romeo
Le sacre du printemps / Igor Strawinsky
World premiere 2001, The Chosen One
Ein Sommernachtstraum / various
Premiere of the Zurich version 1996, Helena/Hermia
Swan Lake / Peter Tchaikovsky
Russian Dance/Pas de trois
Szenen / Robert Schumann
…und Farben, die mitten in die Brust leuchten / various
World premiere 1998
Und mied den Wind / Johann Sebastian Bach
World premiere 1999
Wäre heute morgen und gestern jetzt / J.S. Bach
World premiere 2009
Anna Karenina / various
World premiere 2014, Kitty
Leonce und Lena / various
Hofmeister
Messa da Requiem / Giuseppe Verdi
World premiere 2017
The Nutcracker / Peter Tchaikovsky
World premiere 2017, Female Clown
Romeo and Juliet / Sergei Prokofiev
World premiere series 2012, Juliet
In the Upper Room / Philip Glass
Push Comes to Shove / Joseph Francis Lamb, Joseph Haydn
Rendering / Luciano Berio
Continuum / György Ligeti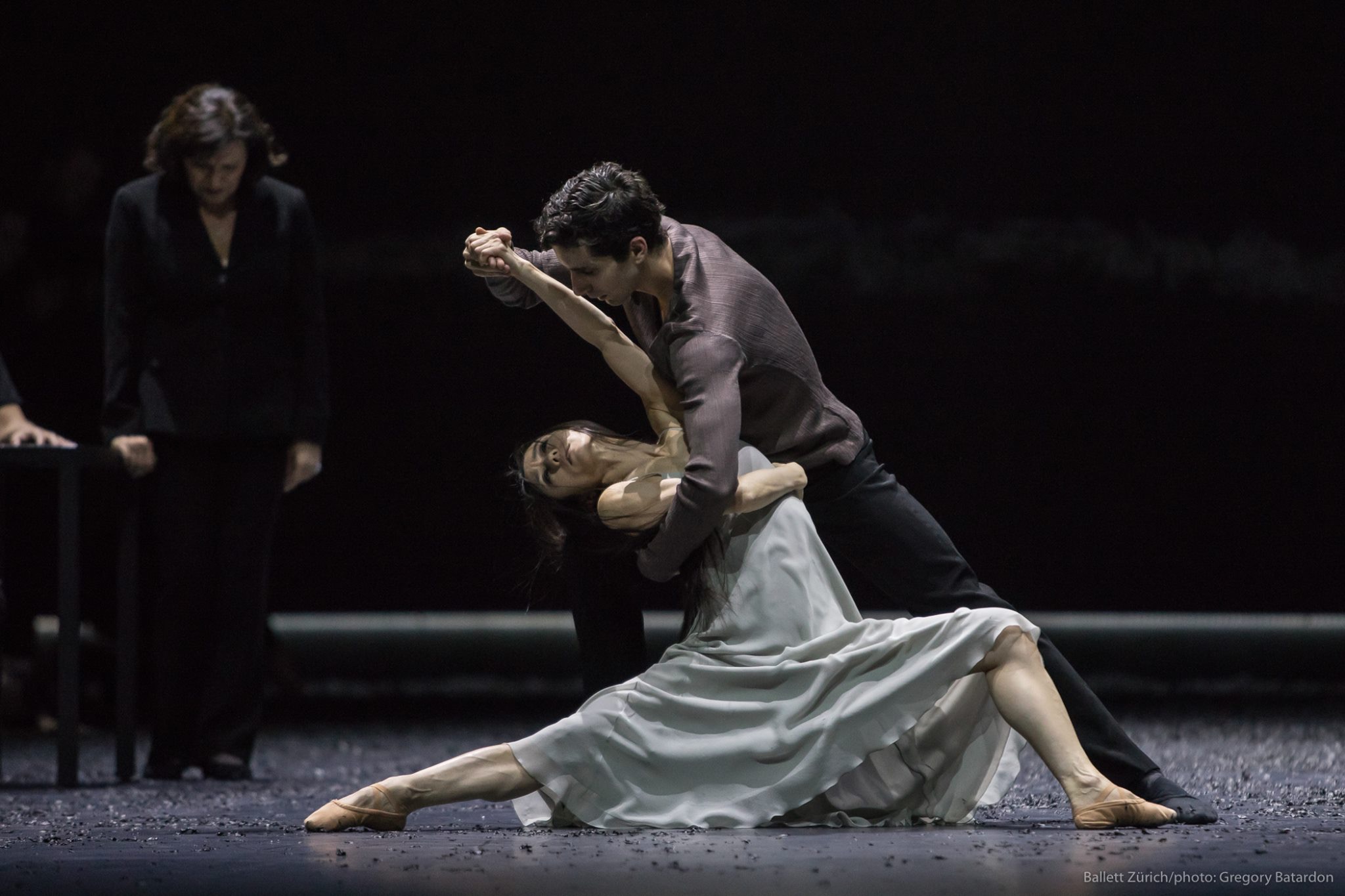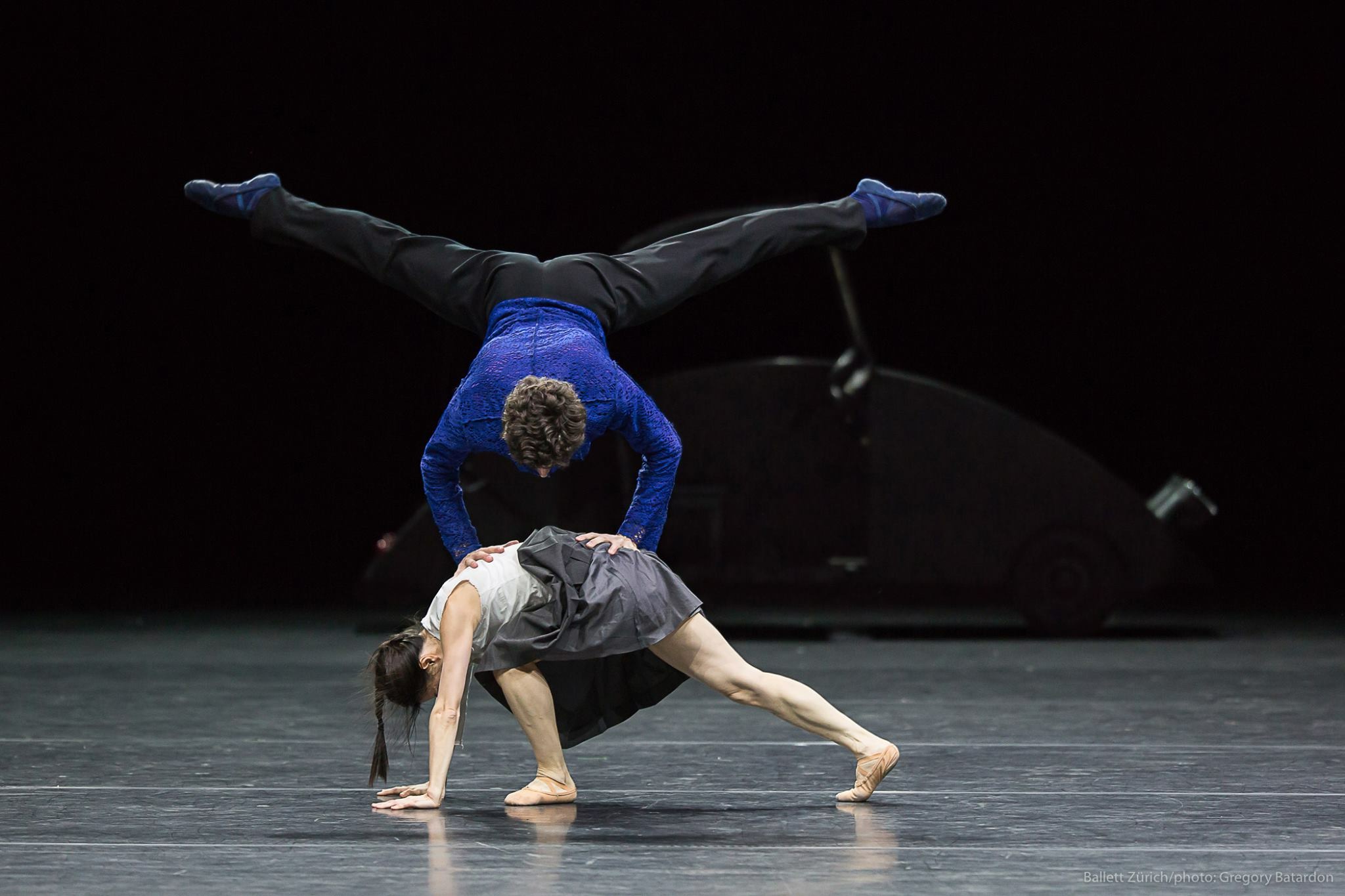 Worldwide Tours and Guest Performances
As a guest star and with Ballet Zurich Yen Han tours throughout Europe, North and South America, Africa and Asia. Amongst others, she danced at the Bolshoi Theatre, Moscow (Russia), the Salzburg Festival and International Dance Summer, Innsbruck (Austria), Sadler's Wells Theatre, London and the Edinburgh Festival (UK), Ankara International Music Festival and the "Ballet Days" at the Istanbul State Opera and Ballet Theatre (Turkey), Festival "Basel Tanzt" (Switzerland), Cologne Opera, Ludwigsburger Schlossfestspiele, Festspielhaus Baden-Baden and Frankfurt Opera (Germany), Maison de la Danse, Lyon and Théâtre du Châtelet, Paris (France), Granada Festival, Gran Teatre del Liceu, Barcelona, and Teatro Arriga, Bilbao (Spain), Het Muziekteater Amsterdam (Netherlands), Royal Opera Stockholm (Sweden), Ancient Theatre of Taormina, Teatro Carlo Felice, Genoa, Teatro La Fenice Venice and Boboli Gardens, Florence (Italy), in Aspendos and Athens (Greece), in Winnipeg, Tel Aviv, Johannesburg, Cape Town, Hong Kong (Hong Kong Arts Festival), Beijing, Shanghai, Taipeh, Bangkok, Singapore, Nagoya and Tokyo (Orchard Hall) as well as the U.S.A.
2017 - Nomination as Dancer of the Year by the international trade publication for the dance industry Tanz.
2013 - Swiss Dance Award (Outstanding Female Dancer), bestowed upon her by the Swiss Federal Office of Culture BAK. Award accorded for the first time.
2013 - Dance Prize of the Friends of Ballet Zurich. Accorded for the first time.
Two further nominations by the international trade publication for the dance industry Ballett International/Tanz.
"Stern der Woche" awarded by Munich daily newspaper Abendzeitung for her performance as Juliet.